HUE, site specific installation
HUE is a combination of a monochromatic wall drawings and a flamboyant floor installation. These works are responsive to one another. With a conceptual approach to lights and shadows, the flat works on paper seem to become 3 dimensional. The absence of color makes them even more quiet & abstract. At the opposite, some small arches, built using a wide array of raw colored paper, draw an energetic land. The bodies of work follow some simple principles, a fascination for simple arrangement and the application of repetitive methods.
Site specific installation at ACA, The Atlantic Art Center in New Smyrna Beach, FL. March 2 - April 20, 2013.
Materials: Paper
Size: 96 W x 144 H x 0.9 in
Press:
http://mocoloco.com/vote/hue-installation-by-nathalie-chikhi/
∞ (infinite)
Loop
∞ Loop (Infinite Loop) - Book
∞ Loop (Infinite Loop) is an extension of the video The expressives, contemplatives. The book ∞ Loop (Infinite Loop) can be read-watched at the infinite, without any consideration of a beginning or an end. The cover is white to remember the combination of all the colors of the visible light spectrum. One hundred screens extracted and duplicated from the video are organized in a specific order to illustrate the concept of an infinite loop.
Buy the Book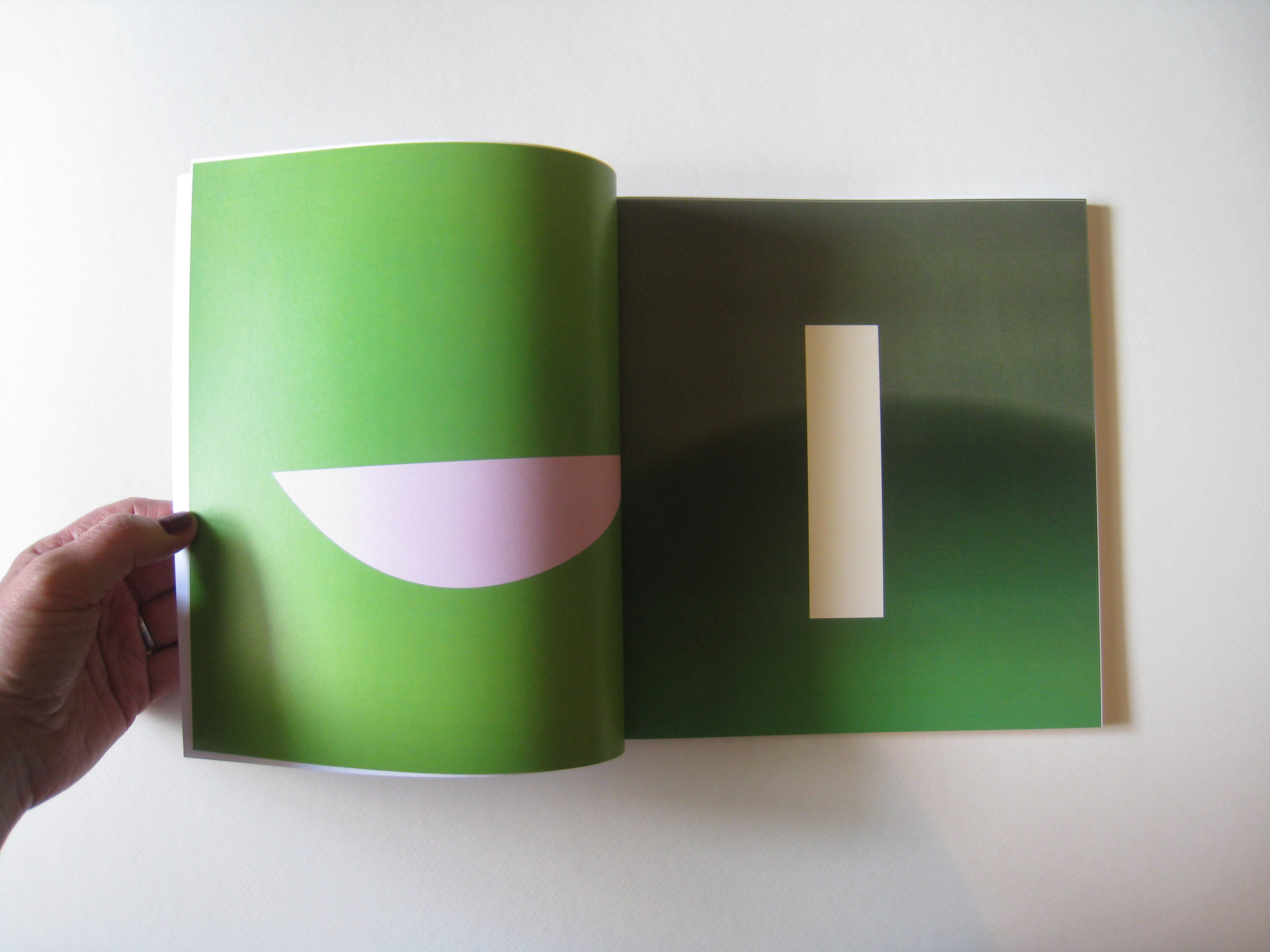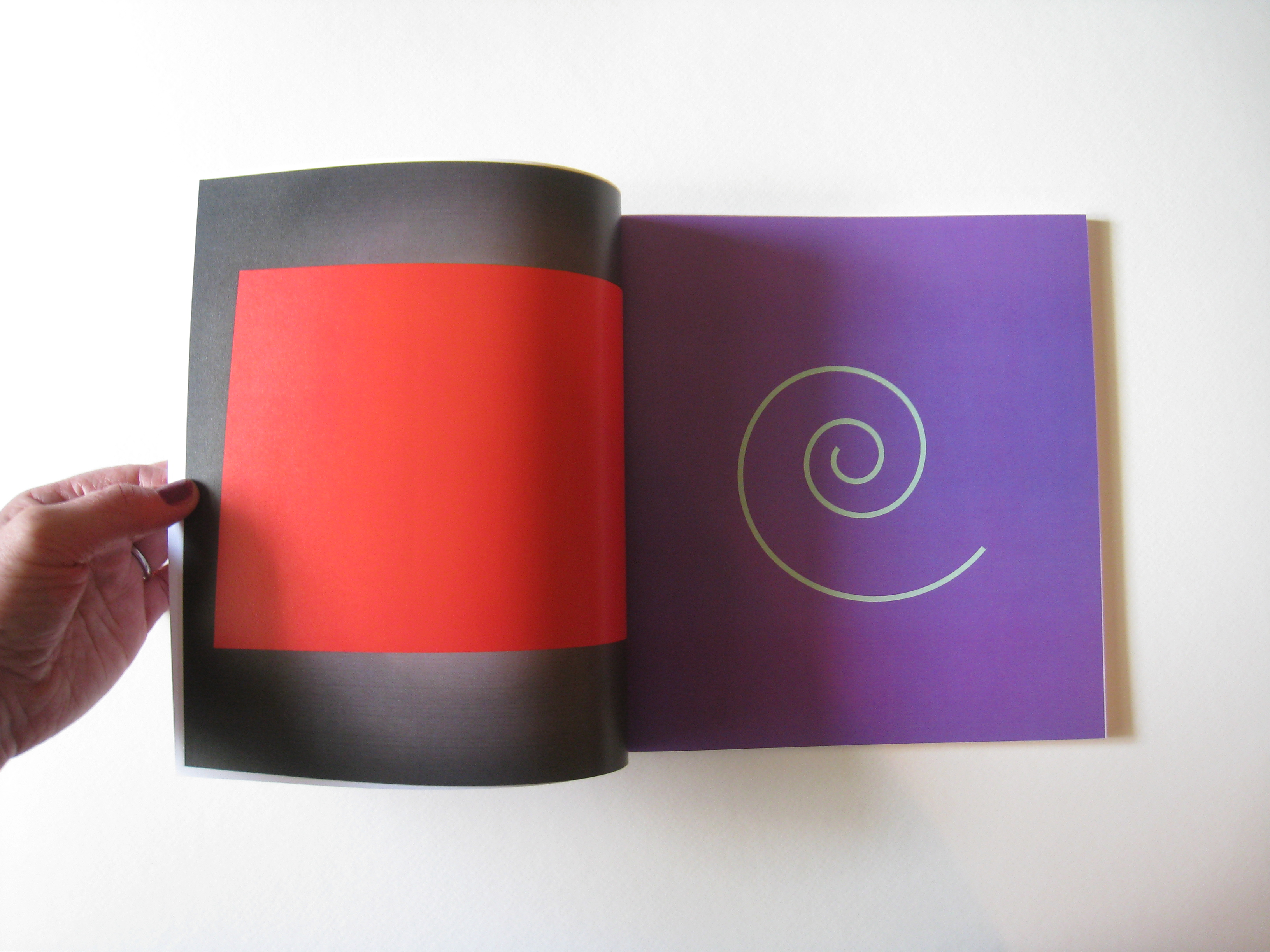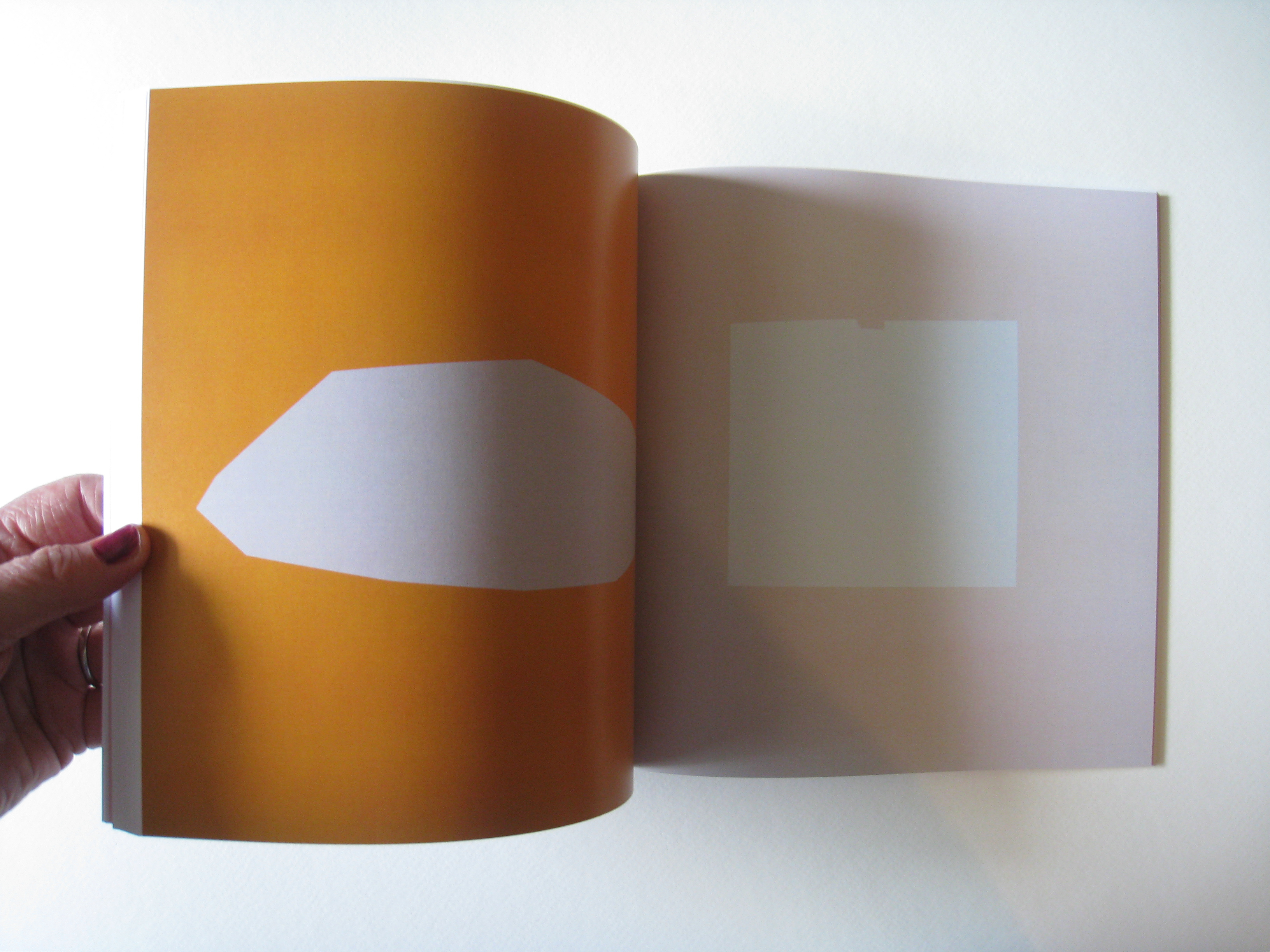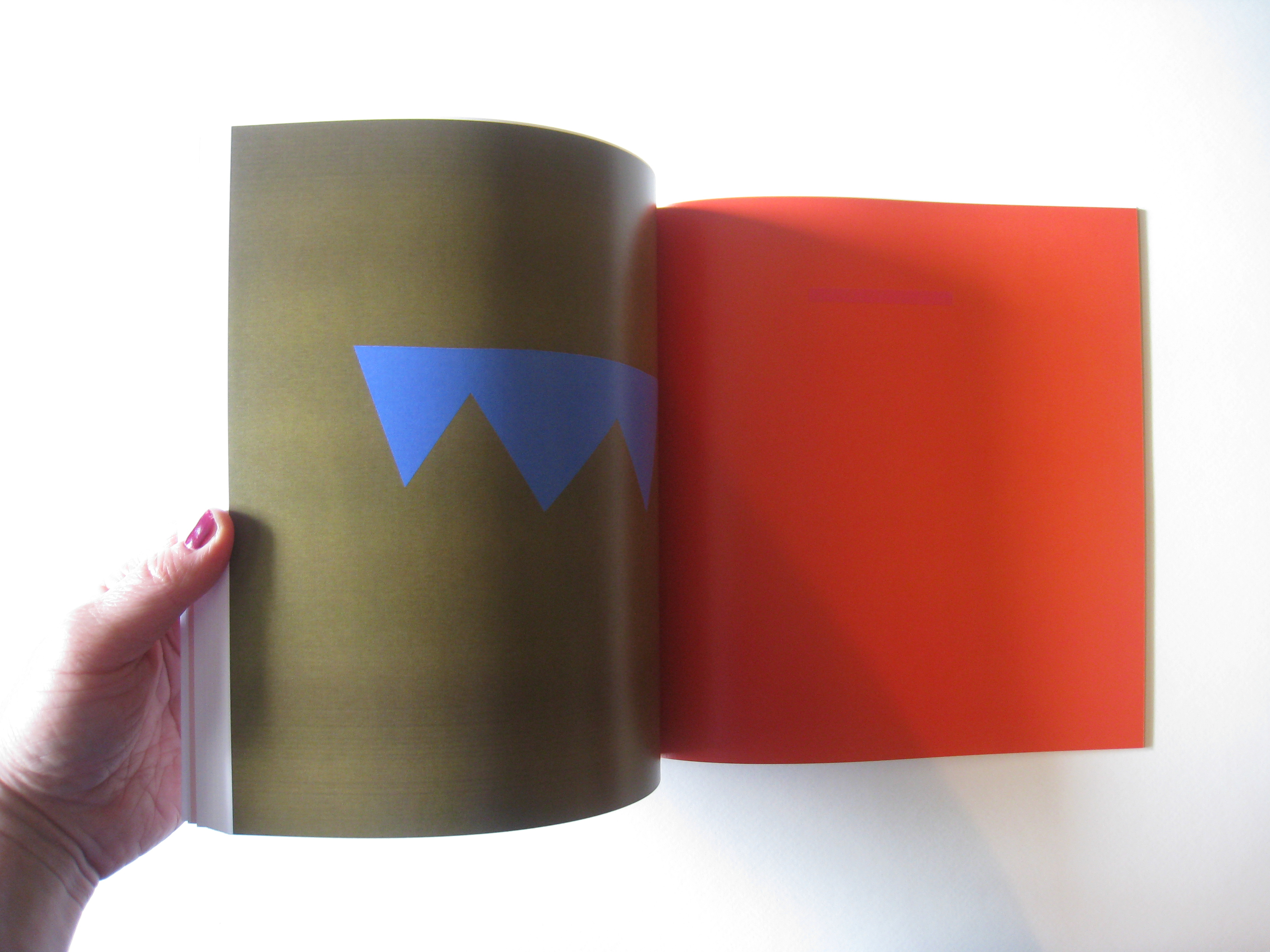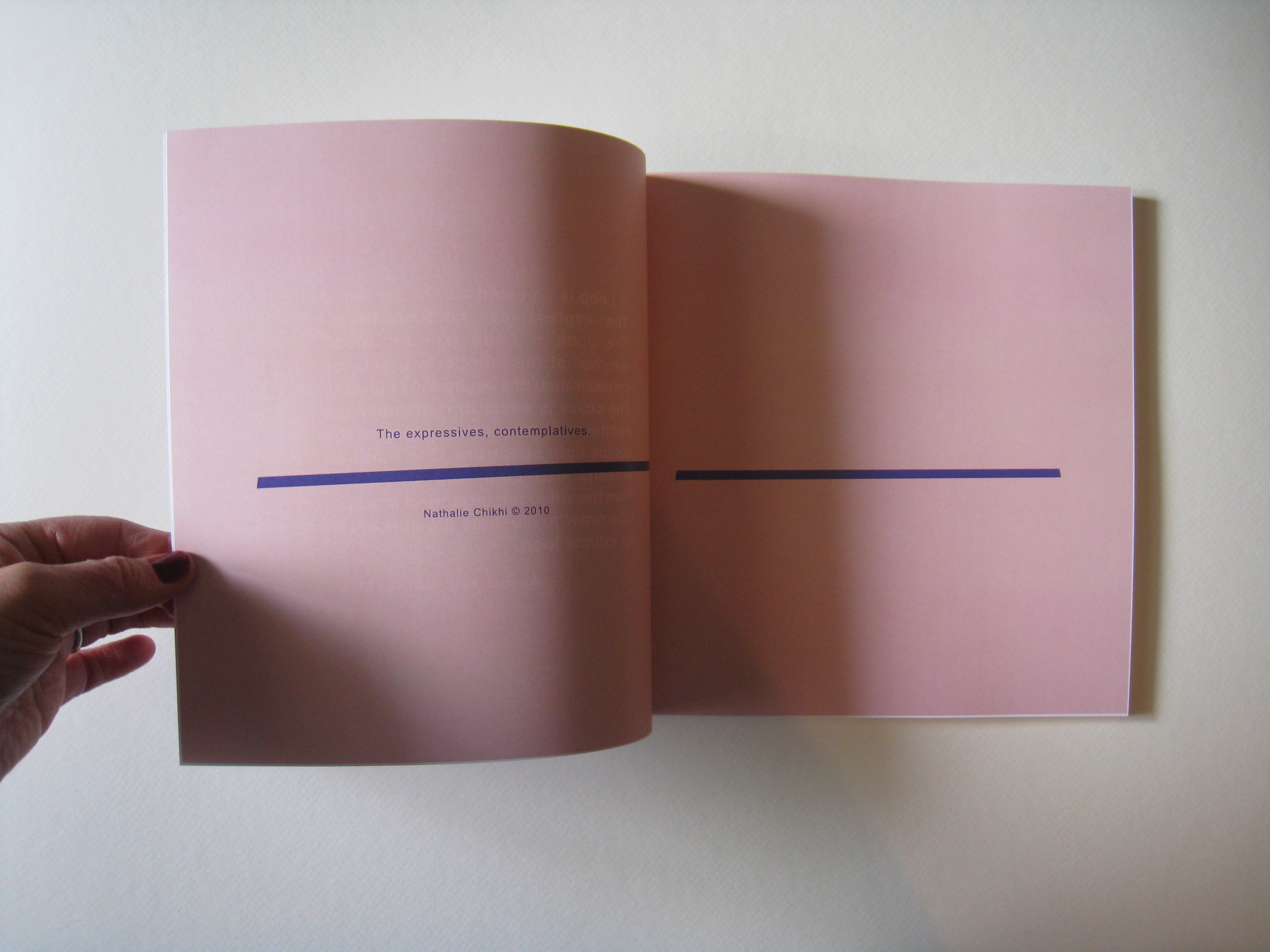 Instrinsic
Intrinsic - Site Specific Installation
Materials of our daily life are used to create this installation. More than 125 hand-painted bamboo sticks are inserted into each polystyrene ball. The installation process ends when the empty space is totally filled, based on a triangle grid, with the juxtaposition of 25 modules. At first glance, it looks like a field of dried tumbleweeds like the Hitchcock's movies. Observing more closely, they become kind and all memories of past anxiety disappear. Over 3000 bamboo sticks and 25 polystyrene balls compose this work. It required around 8 hours to build all the modules & arranged them in the space.
On view, at Artfields, Lake City, SC from April 25 through May 4, 2014. Venue: the R.O.B. [The Ragsdale Old Building] was once a tobacco warehouse and charcoal briquette factory.
Review Panel of ArtFields® 2014:
JILL HOOPER
,
STUART HORODNER
,
MARK SCALA
,
RENEE STOUT
,
KRISTEN WATTS

Juried Panel of ArtFields® 2014:
ANDREAS BEROUTSOS
,
S. MARQUETTE FOLLEY
,
RUBA KATRIB
,
JUAN LOGAN
,
MICHAEL ROOKS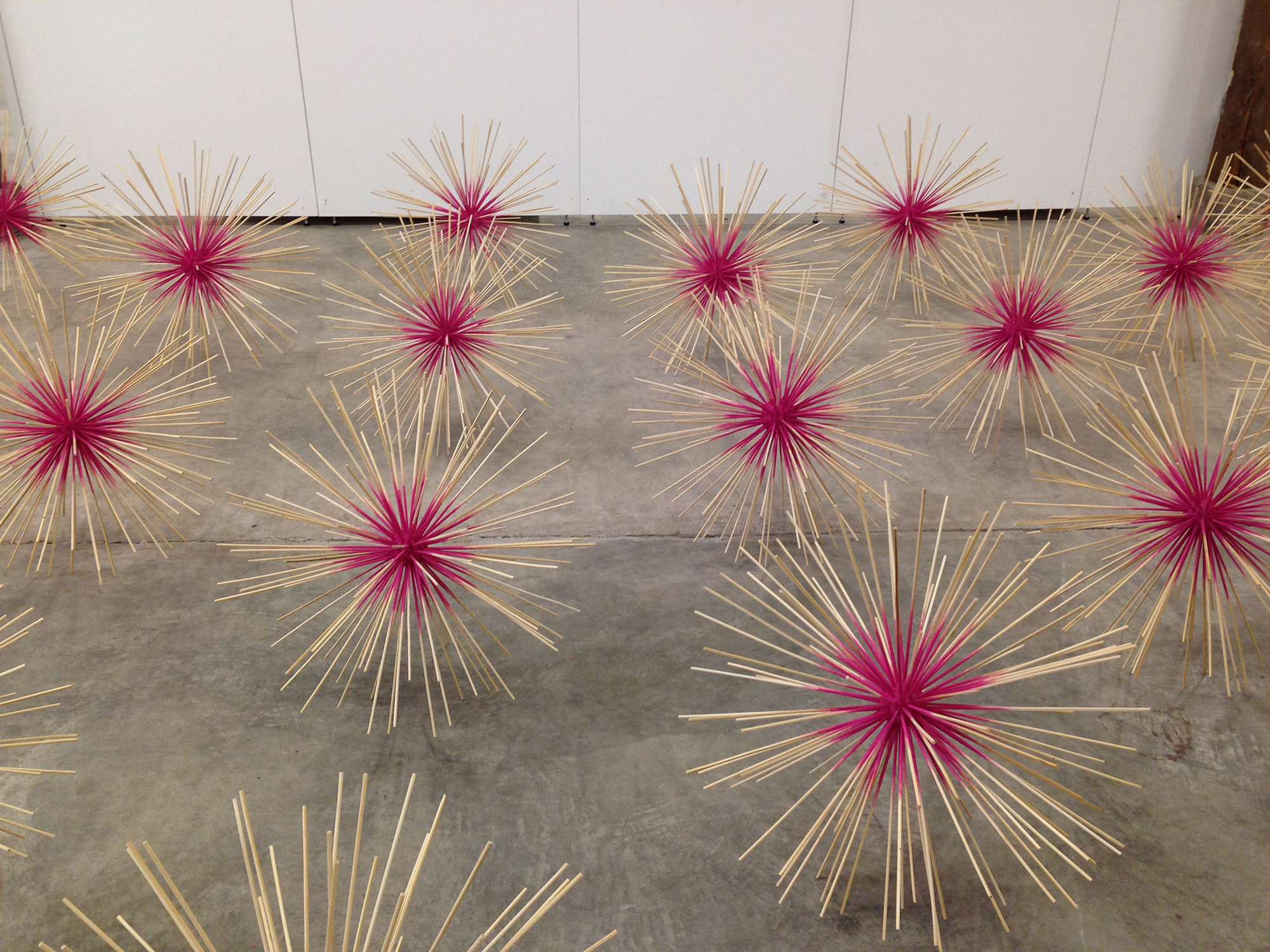 Homage to Donald Judd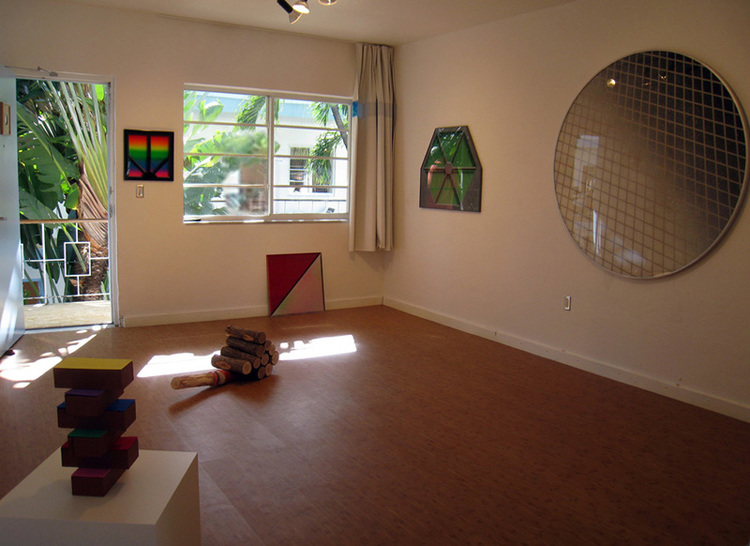 Homage to Donald Judd - Site Specific Installation.
Exhibited at AQUA, art Basel Miami Beach, 2011. Private collection in the USA.
Homage to Donald Judd, 2011, 14x8x8 inches, brick, foam.
Homage to Donald Judd, 2011, 22x30 inches, acrylic painting on paper.
The expressive, contemplatives





Experimental Video - Motion

The expressives, contemplatives is an experimental video using abstract shapes and random color's association. Each screen apparition is accentuated with a sound. The story board is sober, based on contrast and colors rhythmic. Sometimes, some textured or gradients backgrounds disrupt the thread. This motion can be seen as hypnotic and meditative. Some feelings of quietness and peacefulness can submerge the viewer. Each color has its own strength, with a low or high degree of presence. Some color combination reinforces the effect on the viewer. The whole group is given to be observed with an intimate attention. Created by Nathalie Chikhi, in 2010.